What's Better For Hiking: Trail Running Shoes Or Hiking Boots
by Cara Haley
Whether you are a newbie or an experienced hiker, the question of finding the best shoes for hiking is an important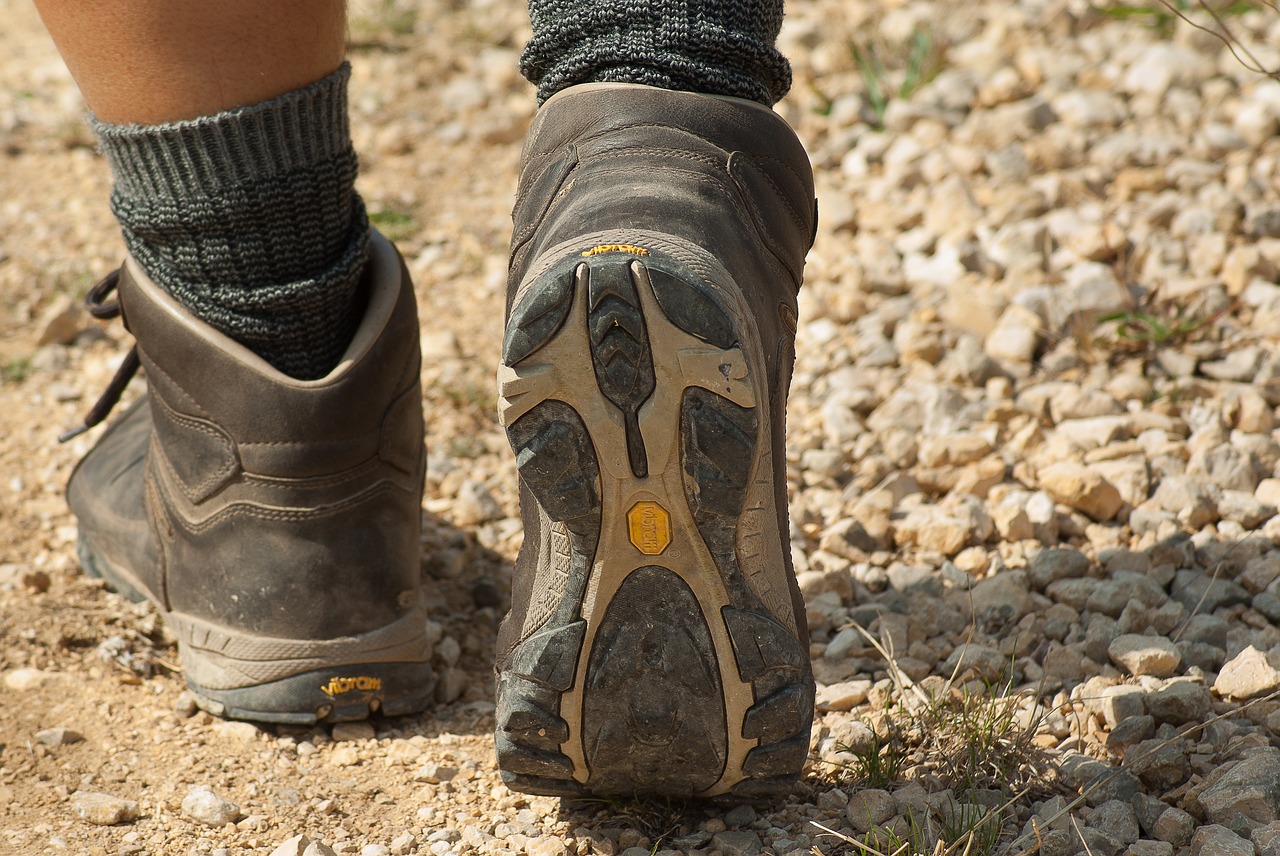 issue and is often a topic of debate. So, what is the truth - is hiking in boots or trail running shoes better? As a matter of fact, it is mainly a matter of personal preference and comfort. Both types of hiking footwear are suitable. Both have their pros and cons, so let's have a closer look at the advantages and disadvantages of wearing boots and trail shoes for hiking:
The weight of the shoes
There is no doubt that trail runners are much lighter than
hiking boots
. This is an advantage, if you want to reduce the fatigue and increase the comfort when hiking. On the other hand, hiking boots are heavier, but they provide better stability and safety for the feet and ankles when climbing hills and mountains on uneven tracks. The heavier the shoes, the bigger the risk of sustaining injuries and other damage to the leg joints, ankles and to the bones.
Breathability
Trail running shoes are more likely to provide better breathability than hiking boots, which makes them far more suitable for warm and dry climates, and will keep your feet fresh, dry and blister free even after long hours of hiking. Heavy hiking boots can lead to sweaty, slippery and blistered feet, which can be a very uncomfortable and painful experience during and after a long climb. Also, the trail runners with mesh uppers allow for a quicker drying and draining of the shoes during rain and when walking through ford or wet terrains. At the same time, if your waterproof hiking boots get accidentally filled with water, you may literally need to take them off to pour the water out. Needless to say, walking in soaked boots is not the best variant when hiking.
The type of terrain
Hiking boots are definitely more suitable for cold winter conditions, for mountain climbing and for uneven and difficult terrains. They provide better and more reliable torsional stability and overall support to the feet and ankles which will keep you from sustaining foot and ankle injuries during a long climb in such conditions. Plus, hiking boots provide more warmth when you are hiking in snowy or cold conditions. For easier terrains and warmer weather the train running shoes are a preferred option for appropriate footwear due to their breathability and overall comfort.
Ankle support
While many hikers choose to wear boots for better ankle support, the heavy footwear can lead to increased fatigue which can cause ankle twisting, falls and missteps too. Some hikers feel that trail running shoes help strengthen the tendon ligaments and actually strengthen the ankles, which reduces the risk of injury when hiking.
Durability
In general, the lighter trail running shoes are less durable than the heavy hiking boots. Both types of footwear cannot withstand thru-hiking of 2,000 miles and more though. This is why experienced thru-hikers rely on periodic shoe replacement during the hike. Trail runners usually have EVA midsoles which can endure hiking of about 300 to 500 miles. As the mileage increases, thru-hikers will choose bigger sized footwear, as the feet will swell more and more throughout the thru-hike. The replacement allows them to pick the appropriate shoes or boots for the current conditions and the type of terrain. The advantage of trail runners is that they do not require a painful break in time, so they can be worn brand new during the course.
The soles
Whenever you are choosing the best shoes for hiking, choose those which have a thicker sole and sufficient cushioning so that your feet don't suffer the pain from stepping on rocks and other uneven terrains, which will happen if you pick
minimalist shoes
.
Types of outsoles
Footwear for hiking should provide better traction, so choose boots or trail running shoes with sticky rubber outsoles and bigger deeper lugs to make sure you remain stable when walking in slippery conditions.
Toe box
It is recommended that you pick hiking boots or trail runners which have roomier toe boxes, because the last thing you need is your toes getting crammed together during a long hike, as this can be very painful, uncomfortable and can lead to blistering and injuries. You may want to buy your trail running shoes a size bigger than your normal size, just like you should do with hiking boots. This will allow for the accommodation of your swollen feet and for more comfortable toe space.
Break-in time
Trail running shoes do not require any break in time, so you can wear them for hiking straight out of the box. Hiking boots usually require break-in, so make sure you have done that before going on a hike with your new boots on, because you can end up in extreme discomfort and with a number of painful blisters on your feet.
The hiking performance
Many hikers have found that their overall performance has improved after starting to wear the appropriate trail running shoes. This is due to the lighter weight, the breathability and quick drying, the cushioning and comfort they provide when hiking for miles and miles.
In conclusion
Weigh the pros and cons and take a pair of boots and trail running shoes to interchange depending on the weather and terrain conditions when hiking. Finding the most comfortable footwear can improve your performance and overall hiking experience, so pick wisely.
About the author:
Cara is addicted to running and healthy food, loves taking pictures, and hiking with her family. She writes about sports gear, and other sports related topics for
ComfortHacks
and
Fitaholicgear