If you live in Toronto or the suburbs, boy do you have some awesome hiking trails that you can explore. Whether you are looking for an easy hike or a tough hike, a short hike or a long hike, there's something within a four-hour radius and there're some great hikes that are even closer. Everyone thinks big city when they talk about Toronto, but tucked within that city are some fantastic hiking trails. Let's look at 5 hiking trails that are worth your time to explore.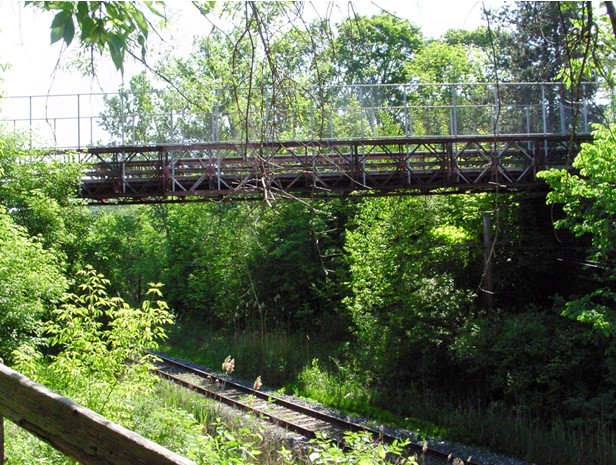 #1 The Don Valley Trails
Don Valley is found deep within the city of Toronto (Pottery Road). It offers you 11 kilometers of asphalt trails for cycling, walking, jogging and hiking. You can participate in one of the many self guided interpretive walks, or if you just get off the regular path, you'll discover an entirely new world of wide open spaces and narrow ravines that will take your breath away.
#2 Finch Meander Trail
The east side of Toronto is really lucky because there seems to be a number of natural features and trails there. You will find the Finch Meander Trail at the northeast corner of Toronto (Morningview Trail and Old Finch Avenue) in an out-of the-way spot, you wouldn't expect to find a trail. It's a short trail at about .25 kilometers or 250 meters. The gentle sloping terrain means anyone can enjoy this trail and leads down to the Rouge River banks. Off the trail is forest, grassland and bluffs. It's a nice weekend stroll and such a great showing of nature.
#3 High Park Trail
Located close to the heart of downtown Toronto, this 161 hectare park provides a unique and unusual sense of wilderness within a major urban setting, most of which remains in a natural state and is home to a wide range of wildlife species including birds, fish and animals. Its seven kilometers of asphalt trails are an ideal place for enjoying fall colours in autumn or just a relaxing walk in summer. Make sure to stop by Grenadier Pond to rest and check out the wildlife that calls High Park home.
#4 Hilton Falls
Hiltons falls is part of the Halton Parks, and you'll find it on the Niagara Escarpment, northwest of Milton. This is a small admission into the park, but it's worth it to see the stunning Hilton Falls. You'll get a photo op like few others. There are 16 km of trails here and for Toronto Antonians is high on their list for hiking. The trails weave around streams, beaver ponds and the reservoir, so you get to see all kinds of plants and vegetation. It's relaxing and enjoyable. Bring along lunch and make a day of it. The Beaver Dam Trail is the longest at nearly 10 km, while the Red Oak Trail is the shortest at 3km. The Hilton Falls Trail is 4 km.
#5 Glen Stewart Ravine
There's something truly magical about this ravine. It's like you step into another place and time. This 11 hectare ravine offers you great diversity in the plants and bird life you'll get to enjoy. Some of the birds that call this area home are very uncommon. The forest is mostly red maple and red oak. There are a couple of pedestrian bridges and the Balsam staircase, which if you take your time even those who aren't in great shape can manage.
#6 Bennett Heritage Trail Silver Creek
As you sneak away from the city, life you'll discover that there is around 13km of trails at Bennett. There are steep climbs, but the trails are considered intermediate because there is a great deal of walking up and down hill. There are also more than six fence ladders you have to climb over and some areas the footing is rough. So if you are a beginner, this might not be the right trail for you. However, for those that are looking for a little more challenge and don't want to go far then this is a great place to be! Why not stop and have your lunch at the wooden bridge at Snows Creek. The big old hickory tree is the perfect place to rest! If you want to shorten your hike, there are a couple of different ways you can do that, but really, you'll get the most enjoyment out of taking in the full hike. You won't be disappointed!
One thing is for certain. No matter which direction you go from Toronto, you'll find all kinds of hiking trails nearby.
Guest Blog by Sakthi. Sakthi is an avid outdoor enthusiast from Toronto and runs his own blog that explores Ontario Parks and Camping in Ontario