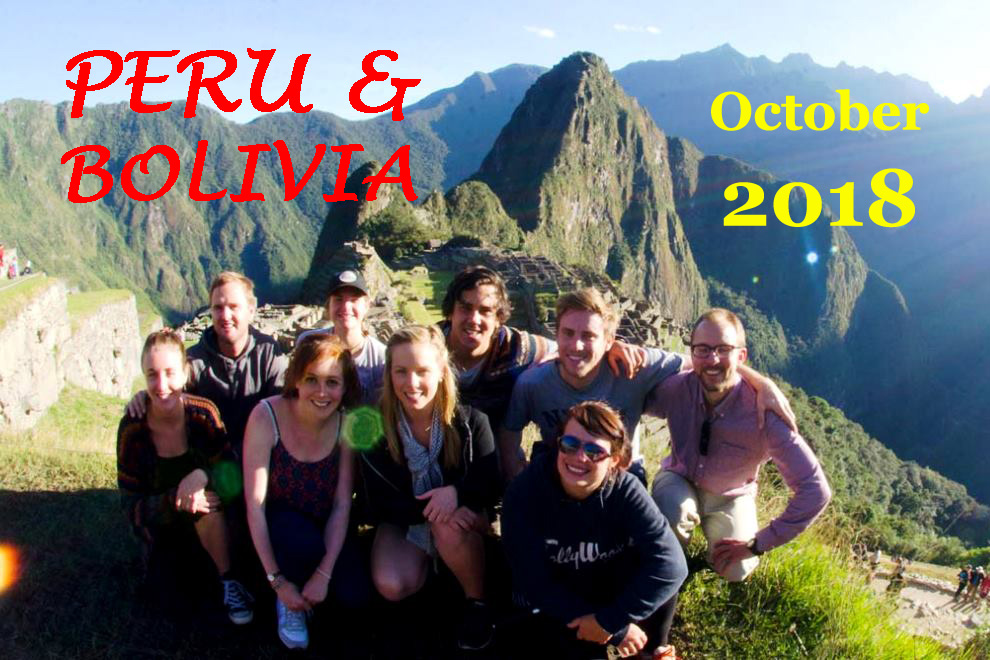 EXPLORE THE LANDS OF THE INCAS, LLAMAS
AND THE AMAZING ANDES MOUNTAINS!
October 9-20, 2018 ~ 12 Days / 11 Nights
COST US $1950
(about $2600 CAD)
HIGHLIGHTS
Experience the rich cultural heritage and natural wonders of Peru and Bolivia. Explore stunning colonial cities, which are designated UNESCO World Heritage sites. Witness the Andean culture with remaining links to its aboriginal identity. Discover the exceptional archaeological treasures left behind by the fascinating Inca civilization. Marvel at the striking contrasts presented by the nature and geography of these exotic countries. Enjoy the remarkable flavours of the creative and up-and-coming local cuisine.
ITINERARY: Please >> Click HERE <<
VIDEOS
Exploring Cusco and Machu Picchu (Peru)
Machu Picchu Tour
Incas Sacred Valley - Ollantaytambo (Peru)
Lake Titicaca and Copacabana (Bolivia)
La Paz (Bolivia)
Moon Valley (Valle de la Luna, Bolivia)