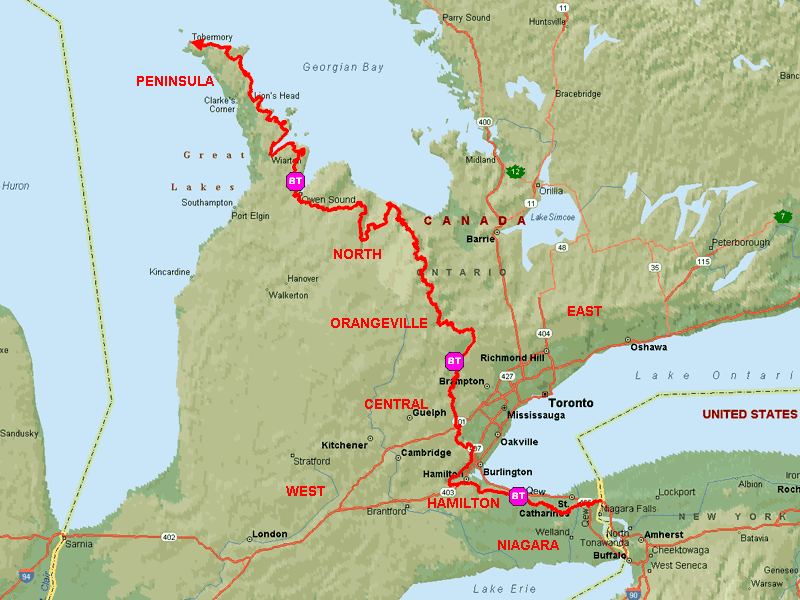 Location Maps -Picking a Hike by Region
In order to help you select hikes in a particular area, we have grouped the hikes by location. Click on the region map to see a larger map showing the hike locations for that area. For a more precise locator, use the Road Map icon in the individual hike.
---
---
---
---
---
Picking an Easy, Shorter Hike
While some of the hikes below seem to be on the long side, the distances that are marked with an asterisk (*) can be shortened to suit by omitting loops. See the individual hike trail maps to see how the lengths can be altered. This reduced length will change the difficulty level from Intermediate to Beginner.
Picking a Challenging Hike
Looking for a challenge, or working to build endurance and strength? You'll enjoy these hikes for sure. Hmmmm! Guess everyone in the Orangeville area must be fit.
Picking a Long Hike
If you are looking for a long hike, try one of these. Just be sure to bring plenty of water on a hot day.